Microsoft 365 services for small businesses and nonprofits in Chicago
Protek-IT is a certified Microsoft Partner, working with hundreds of Chicago businesses and nonprofit organizations to help them use the Microsoft ecosystem to their advantage.
We work closely with Microsoft to understand their ever-changing product line and how it fits into the modern small business. With Microsoft's Nonprofit solutions, we will help you get set up with the most cost-efficient solutions that help drive your mission.
Microsoft offers so much more than the apps you know and love (such as Excel, Word, and PowerPoint). We will help you navigate between business email, online meetings, collaboration, file sharing, automation, and so much more.
Your business relies on technology to function, but you're not an expert in all things tech. Our IT experts know tech in and out – and provide expertise dependably, so you don't have to chase them around and wait for them to respond for hours.
As a Microsoft Partner, we have the know-how and resources to provide you with the best selection of services that complement and support your business or nonprofit organization. We provide exceptional support for the entire Microsoft suite, so you're never on your own.
Our certified and experienced team is well-versed in every aspect of tech. We work hard to provide a holistic approach to your technology and explain everything in layman's terms, so you can make the most informed decision about your business.
Practical Technology insights.
As your IT team, we keep track of your infrastructure and any changes to your tech stack, so you always have a clear overview of what you pay for. We'll inform you of any noticeable bottlenecks and allow you to prepare for updates well ahead of time.
What is Microsoft's Azure Virtual Desktop?
Think of Azure Virtual Desktop as a computer with all its hardware, files and apps at a highly secure and dependable data center instead of in front of you.
Instead of using a powerful computer, you can use any device to access your desktop – smartphone, tablet, or home computer (commonly reffered to as the 'thin client') as long as it has an internet connection.
Desktop virtualization works similarly to DropBox, OneDrive or iCloud. Your files will not reside on your computer's physical hard drive, where they can get accidentally deleted or destroyed. Instead, you can upload your files to one of these Cloud providers. You will have access to your pictures, documents and applications from any device, and you don't have to worry about a single point of failure. The same logic applies to Virtualized desktops.
Traditional Desktop vs Virtual Desktop
Files are stored locally in the computer or office server/NAS
Apps are run locally on the computer
Need 3rd party app or VPN to access desktop remotely
Prone to malware and viruses
Can be slow and unresponsive
Costly hardware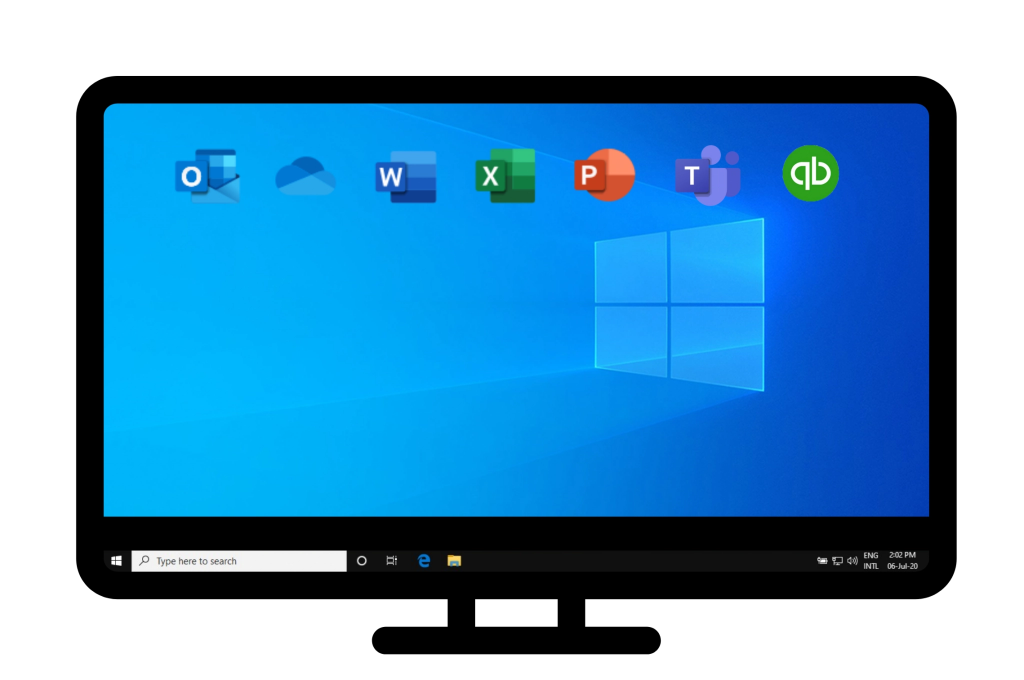 Apps and files are stored and run in the Cloud
Access from anywhere on any device
Malware and antivirus protection included
Faster and more responsive
No need for expensive hardware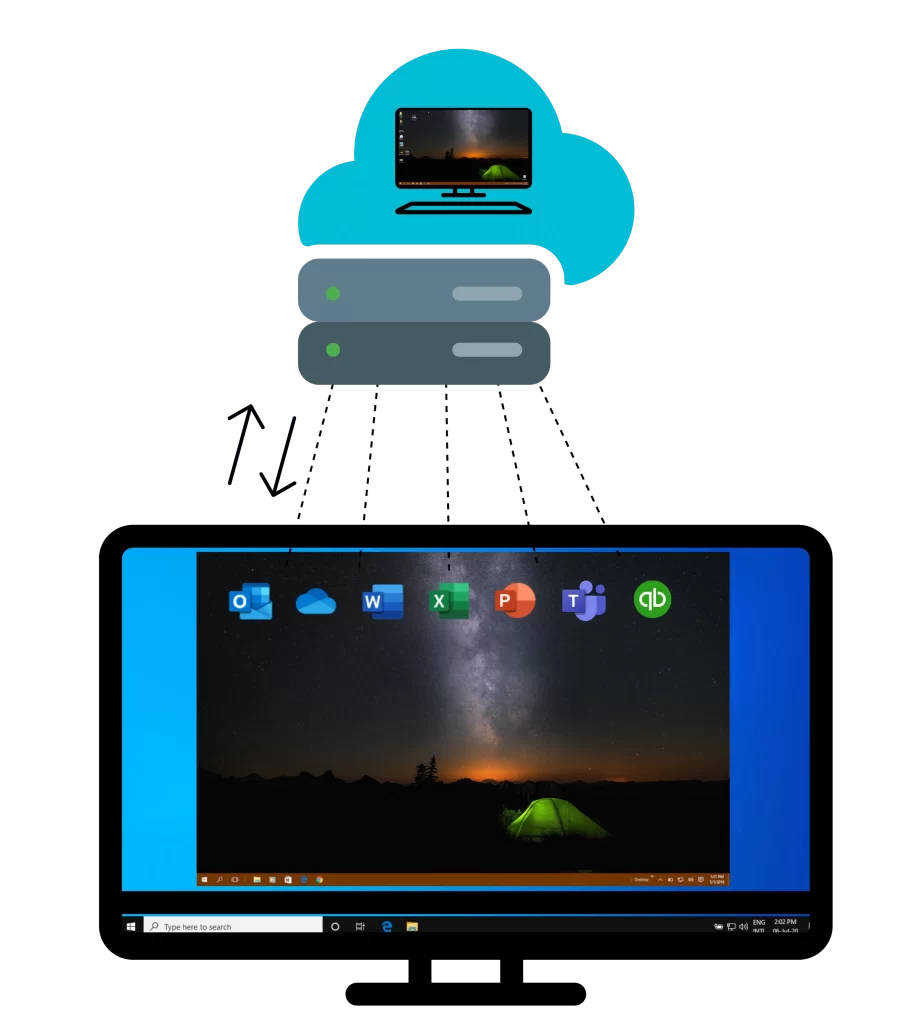 What our clients are saying
Besides us being convinced that they knew Microsoft Office very well, Protek-IT knew what we were looking for in terms of security and protecting our files.
Why choose Azure Cloud Services?
Frequently Asked Cloud Services Questions

Schedule a discovery calll via the form below

We assess your setup and recommend services

We set you up for success
Start with a
free
assessment