Business Cyber security Chicago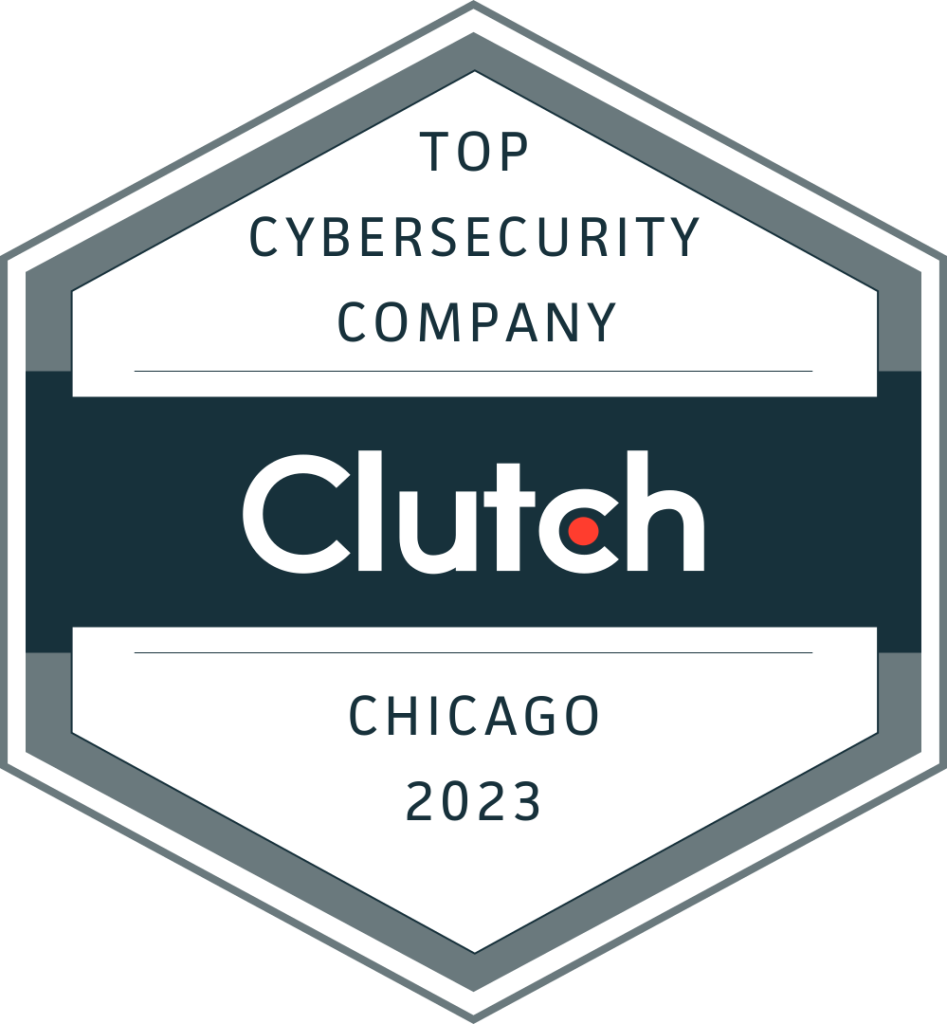 Secure your business with award-winning smb cyber security
Cyber security is no longer only an issue for corporations, and cyber attacks are increasingly plaguing small and medium-sized businesses. It's easy to bury your head and think it's not going to happen to you. But what if?
A comprehensive cyber security plan tailored for a SMB helps minimize potential risks and protect your business data. A customized security plan is affordable and gives you the peace of mind you need to focus on running your business.
Protek-IT complements different facets of modern cyber security for a full coverage, including end-user training, data backup, threat monitoring, compliance audits, and more. We don't use a cookie-cutter cyber security plan, and get to know your business thoroughly before providing you with professional security solutions.
Your business relies on technology to function, but you're not an expert in all things tech. Our IT experts know tech in and out – and provide expertise dependably, so you don't have to chase them around and wait for them to respond for hours.
Simple, Flat rate pricing.
We customize each and every IT package to your specific needs, but we offer basic packages that cover all important parts of your business, so you know you're covered.
Our skilled and experienced Chicago team is well-versed in every aspect of tech. We work hard to provide a holistic approach to your technology and explain everything in layman's terms, so you can make the most informed decision about your business.
Practical Technology insights.
As your IT team, we keep track of your infrastructure and any changes to your tech stack, so you always have a clear overview of what you pay for. We'll inform you of any noticeable bottlenecks and allow you to prepare for updates well ahead of time.

What our clients are saying
Protek-IT easily cut the number of phishing emails in half. Prior to their involvement, we had three breaches where people were identifying as legal employees.
Since they came on board, we've had zero cases.
Frequently Asked SMB CYBER SECURITY Questions
We send monthly phishing simulation emails to employees to keep them sharp about social engineering attempts. The simulations are accompanied by training videos, which walk each employee through the tell-tale signs that someone is trying to impersonate a person in power or otherwise gain unauthorized access to sensitive data. 
We also keep all employees aware of any credentials that have leaked to the Dark Web and ask them to follow password creation best-policies (complexity requirements, good password hygiene, no reusing, etc.)
The manager(s) at your work also have access to employee safety scores, so everyone is on the same page and we can focus on the most vulnerable employees.
No, you should only use one antivirus at a time. Not only will two or more antivirus programs make your device much slower, it can cause false positives and conflicts in software.
Just make sure the one you're using is a good one — especially when it comes to business devices!
The details of our tailored solutions depend on your specific business type and even industry, but in general, we can break the it down as follows:
Identify risk priorities
Conduct penetration testing to detect security flaws
Remediate security threats with improved network configuration and modification
Train employees on phishing and social engineering
Provide ongoing threat monitoring and analysis
Act on immediate threats to neutralize any danger
Provide a compliance audit, if needed
Design and maintain a disaster recovery solution
Implement cloud-based security features
Proactively protect your devices
Get started with a cyber security plan today

Schedule a discovery calll via the form below

We assess your setup and recommend services

We set you up for success
Start with a
free
assessment