Chicago Nonprofit IT Support
Drive your mission forward with award-winning IT Support for Nonprofits
Expert IT Support will help you focus on your mission, protect your members' and donors' data, and solve any technical issues affordably and reliably.
Running an efficient nonprofit means you need to juggle between different platforms, like file sharing, collaboration, CRM systems, email, phones, all the while trying to keep data secure. It can quickly become overwhelming to try to manage and optimize all the software while trying to focus on the bigger picture.
IT Support for Nonprofit organizations has been picking up in recent years, and NPOs have started to realize the need for a centralized support system that helps with security and efficiency. Think of any well-ran nonprofit organization that has clear and fast communication and who reach their targets. They most likely have a great IT team standing behind them.
Your business relies on technology to function, but you're not an expert in all things tech. Our IT experts know tech in and out – and provide expertise dependably, so you don't have to chase them around and wait for them to respond for hours.
Simple, Flat rate pricing.
We customize each and every IT package to your specific needs, but we offer basic packages that cover all important parts of your business, so you know you're covered.
Our certified and experienced team is well-versed in every aspect of tech. We work hard to provide a holistic approach to your technology and explain everything in layman's terms, so you can make the most informed decision about your business.
Practical Technology insights.
As your IT team, we keep track of your infrastructure and any changes to your tech stack, so you always have a clear overview of what you pay for. We'll inform you of any noticeable bottlenecks and allow you to prepare for updates well ahead of time.

What our clients are saying
We became 100 times more efficient as an organization since they came and redesigned our database. They improved our workflow, saving us a lot of time working with old technology.
Why Choose IT Support for your Nonprofit Organization
By spending less time on troubleshooting technology, your nonprofit can dedicate more time to interacting with donors and sponsors who help drive your mission.
Security standard compliance.
The PROs help your NPO reach compliance with necessary security standards, including HIPAA, as well as any organization-specific compliance.
Our proactive packages designed for nonprofit organizations help avoid snowballing costs and help keep your IT spending to a minimum.
Using the right technical tools helps your dedicated team to boost fundraising and expand your nonprofit organization's impact.
NETWORK MONITORING & SUPPORT
Your nonprofit organization is reliant on a stable network connection — the PROs will monitor and manage your network to ensure minimal interruption to work.
Instead of juggling between vendors to troubleshoot, you can leave it to our support engineers – from patching and updates to troubleshooting and incident management.
Microsoft Cloud for Nonprofit
As a Microsoft Partner, we have the know-how and experience to streamline your workflow, including discovering business insights, and creating personal connections with donors.
We will set you up with free Microsoft 365 Business Premium for Nonprofit licenses and ensure your data is safely stored in the Cloud.
PRO's responsive and efficient unlimited Help Desk support helps employees with any tech issue they might come across.
We work diligently to ensure your organization has the right tools and know-how needed to make the best decisions that are aligned with your goals.
Virtualization & Cybersecurity
Virtualization helps utilize hardware in an efficient, affordable and easily scalable way.
Running multiple applications on the same (virtualized) device helps divide resources effortlessly, provides portability and decreases expenses while opening up resources for more meaningful work.
The helpful features and scalability provided by Microsoft Team allows your team to collaborate more efficiently and reach more people.
We will set up Microsoft Teams Phone to give you access to conferencing, call queues, an auto-attendant, and more – all conveniently accessible on your desktop, mobile, or desktop phones.
Protek-IT's Help Desk Support for Nonprofits fully support a variety of software and tools used in nonprofit organizations, including:
– Microsoft 365 for Nonprofits
– QuickBooks online/desktop
– Expensify
– Adobe Suite
– Google Docs/Google Sheets
– Trello
– Zoom
Questions we may ask in your discovery call:
IT challenges and solutions for a nonprofit for adults seeking a career in the Electrical Construction industry. Nonprofit IT Challenge The nonprofit apprenticeship center is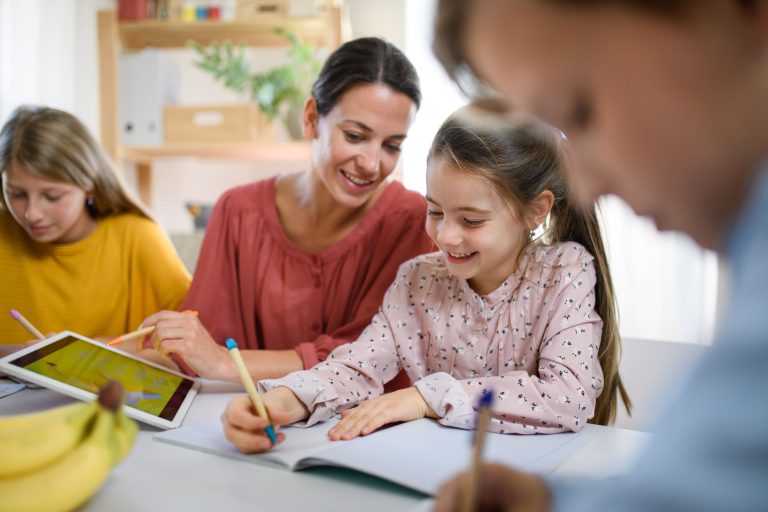 VoIP system challenges and solutions for a tutoring program with 4 locations and 20 employees. Academic Coaching Program IT Challenge The tutoring program is focused

Schedule a discovery calll via the form below

We assess your setup and recommend services

We set you up for success
Start with a
free
assessment