Manufacturing IT Support Chicago
IT Support for Chicago Manufacturing Businesses
Our team is intimately familiar with the future of production and manufacturing, which relies heavily on technology — specifically the IoT (Internet of Things), data security, and automation.
We help your manufacturing company in Chicago improve efficiency by implementing data protection, stabilizing and enhancing networks, supporting employees with technology, and providing a clear path for automation and business growth.
Your business relies on technology to function, but you're not an expert in all things tech. Our IT experts know tech in and out – and provide expertise dependably, so you don't have to chase them around and wait for them to respond for hours.
Simple, Flat rate pricing.
We customize each and every IT package to your specific needs, but we offer basic packages that cover all important parts of your business, so you know you're covered.
Our certified and experienced team is well-versed in every aspect of tech. We work hard to provide a holistic approach to your technology and explain everything in layman's terms, so you can make the most informed decision about your business.
Practical Technology insights.
As your IT team, we keep track of your infrastructure and any changes to your tech stack, so you always have a clear overview of what you pay for. We'll inform you of any noticeable bottlenecks and allow you to prepare for updates well ahead of time.

What our clients are saying
We switched to Protek-IT after using another IT company for 10 years. The difference was amazing!
Protek-IT streamlined all our services, and fixed problems that we did not even know we had. The team is terrific, courteous and incredibly responsive.
Why Choose IT Support for your Manufacturing Business
Smooth & Streamlined operations.
Our team ensures critical devices and systems are running efficiently around the clock, so you don't have suffer from any downtime in production.
Communications between departments.
Fast communication between manufacturing floors and other business departments will streamline your operations and makes it less likely for something to fall through the cracks.
Protecting what's important.
We protect your data while allowing manufacturing plant employees to use technology fully. Securing data and keeping tabs on it doesn't mean it should be hard to access.
Maximized product output.
Enable maximum product output with optimized technology that works for you, not against you.
Our Services for Manufacturers
NETWORK MONITORING & SUPPORT
Your manufacturing business is reliant on a stable network connection — the PROs will monitor and manage your network to ensure minimal interruption to work.
Instead of juggling between several vendors to get back up, you can leave it to our support engineers – from patching and updates to troubleshooting and incident management.
We help back up your data and applications either on the Cloud or on premises to ensure you won't suffer from catastrophic data loss.
Automated retention policies, safe data storage, and an efficient data recovery plan help meet compliance standards and enable you to focus on your work.
PRO's responsive and efficient unlimited Help Desk support helps employees with any tech issue they might come across.
We work diligently to ensure your company has the right tools and know-how needed to make the best decisions that are aligned with your goals.
Virtualization & Cybersecurity
Virtualization helps utilize hardware in an efficient, affordable and easily scalable way.
Running multiple applications on the same (virtualized) device helps divide resources effortlessly, provides portability and decreases expenses while opening up resources for more meaningful work.
The scalability provided by 3CX VoIP and Microsoft Teams Phone allows manufacturing companies to create a fully mobile workforce.
We can help set up a VoIP system that reliably connects offices, factories and remote employees for a fraction of the price of a traditional phone system.
Setting up network cameras and security systems help protect your manufacturing plant and offices.
The PROs will help configure and wire the best security solutions for manufacturing plants that are advanced and privacy-oriented, such as door access sensors, HD surveillance cameras, CCTV, and alarm systems.
What we ask in your discovery call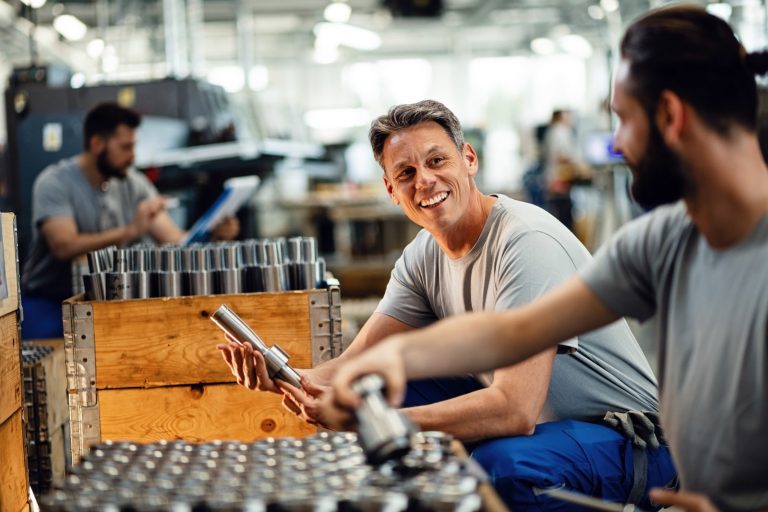 IT challenges and solutions for a Manufacturing company for precise industries with over 40 employees. Manufacturing Business IT Challenge The Chicago-based manufacturing company specializes in

Schedule a discovery calll via the form below

We assess your setup and recommend services

We set you up for success
Start with a
free
assessment