According to Markets and Markets, the managed services market is "expected to grow from $223.0 billion in 2020 to $329.1 billion by 2025" with the IT infrastructure industry—along with managed data centers—holding the largest market share.
Trying to find a small business IT service provider that you're willing to entrust your business to can begin to become a lot more complicated, more than it already is. As businesses have varying goals and expectations, hitting the bullseye can become challenging. This is especially true if you belong to the SME category.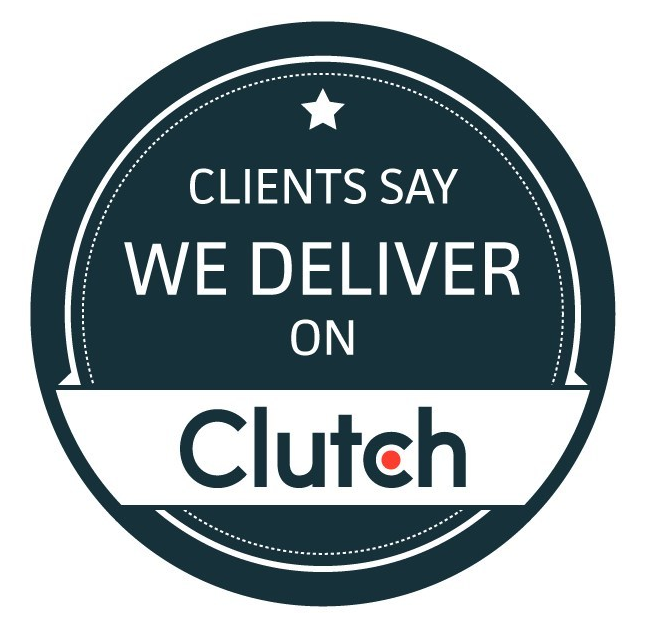 As a small business that has served for over 15 years, Protek-IT is aware of the unnecessary and burdensome process of repeatedly searching for a single IT support company that you can rely on. For that reason, our team has since strived to maintain long-term relationships with our clients to lessen the tedious hunt.
While we always try hard to provide excellent services even without attention, we are delighted to know that we have received our first 5-star review on Clutch, an established B2B reviews platform.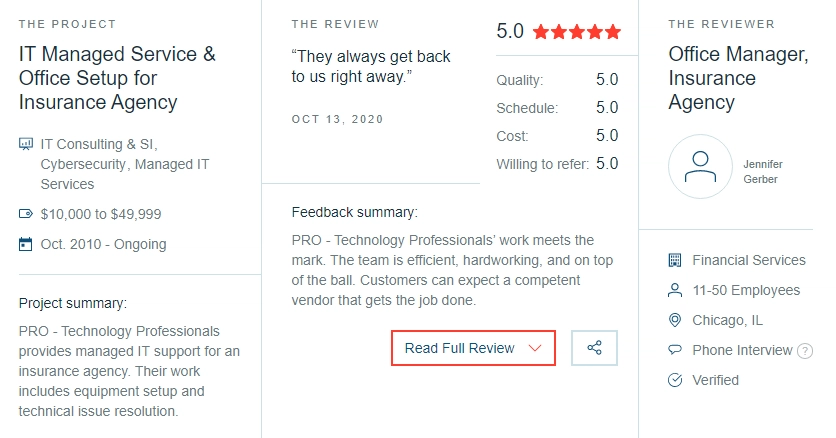 We have partnered with the client above since 2010, and we are grateful for the kind words we received. Ten years ago, this insurance agency approached us, asking for assistance with equipment setup and resolving technical issues. 
Since then, we have provided them with technical support and services of varying degrees, always making sure they are up and running.
Protek-IT aims to make it easier for small businesses to find a trustworthy managed IT service provider, and this feedback makes us motivated to keep improving. Our mission is to be one of the best managed IT services companies in Chicago, and having long-term partners is critical.
We can't have long-term partners without providing fast, efficient and competitively priced IT support – so we do our best every day to help businesses grow alongside.
To learn more about our work, visit our Clutch profile and check out the aforementioned review. You can also find successful projects on The Manifest, Clutch's sister website, which featured us in the list of top IT services companies in Chicago.
Need a dedicated IT professional's service but worried about your tight budget? We have a solution. 
Reach out to get your free IT consultation!