It's been more than a year since Microsoft introduced the Windows 11 operating system (OS), and the response has been overwhelmingly positive. Praised for its stability and user-friendliness, Windows 11 doesn't stray too far from the beloved Windows 10 experience. But it has brought a host of exciting enhancements to the table!
Let's explore some of the most remarkable features that make Windows 11 the current OS of choice and give you an overview of useful features you might be missing out on – such as a wealth of fantastic productivity and security benefits that were lacking in Windows 10.
Say Goodbye to App Switching Hassles with Snap Layouts
Especially in a small business setting, juggling multiple apps simultaneously has become the norm. I'm sure you'll often find yourself in a situation where you need to reference two different windows while working side by side. Unfortunately, constantly switching back and forth between apps is tedious and time-consuming.
Moreover, attempting to resize and arrange two windows in perfect harmony can be downright frustrating. It's all too easy to accidentally lose sight of the scroll bar or struggle to access crucial menu items.
If you don't have multiple monitors set up yet, Windows 11 comes to the rescue with its ingenious feature called Snap Layouts. Say goodbye to the app switching headache and welcome a smoother, more efficient workflow. With Snap Layouts, managing multiple apps is simple.
Here's how it works: Just hover over the minimize/maximize icon at the top of any window, and voila! You'll see all of the available snap layouts. Choose the area you want for your active app, and watch it snap into place. Windows 11 also grants you the freedom to pick the apps to occupy the remaining layout slots.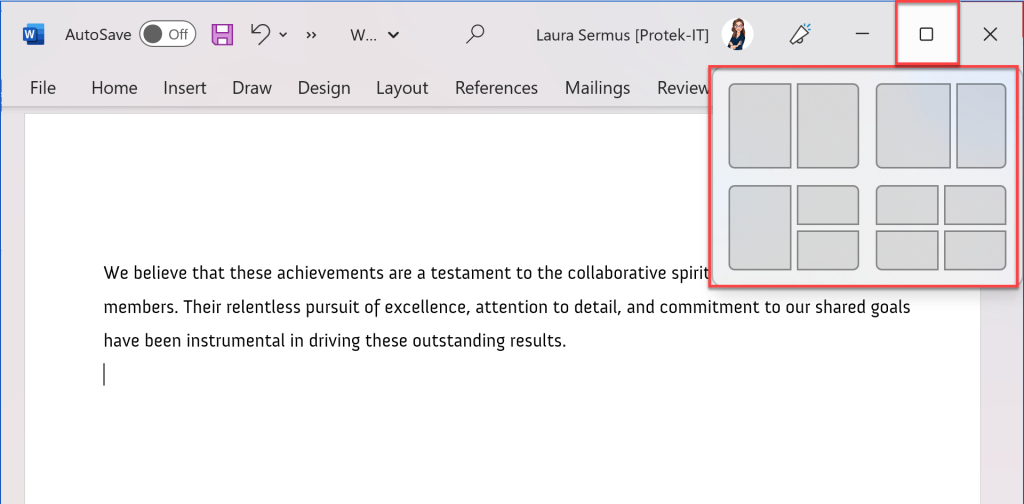 Discover the Power of Windows 11 Master Search
When it comes to finding that document, website, image, or app in a flash, Windows 11 has your back with the Master Search feature. 
The beauty of Windows 11 Master Search lies in its flexibility. After entering your initial keyword, you can further refine your search based on the specific type of result you're seeking. Whether it's apps, documents, web pages, or more, Windows 11 lets tailor your search to suit your needs perfectly. Simply click on the Windows icon and start typing to find what you're looking for – quickly.

Experience Seamless Video Editing with Clipchamp on Windows 11
Clipchamp is a video editing tool built right into Windows 11. With its premium features, this all-in-one tool elevates your video editing experience: from eye-catching templates to captivating effects, Clipchamp has it all!
Resize videos effortlessly and explore the magic of green screen technology, and bring your video editing visions to life without any extra costs or complications. Clipchamp is not only a game-changer for content creators but also a valuable asset for small businesses.
By providing high-quality editing capabilities at no additional cost, Clipchamp empowers small businesses to create professional videos and allocate resources efficiently.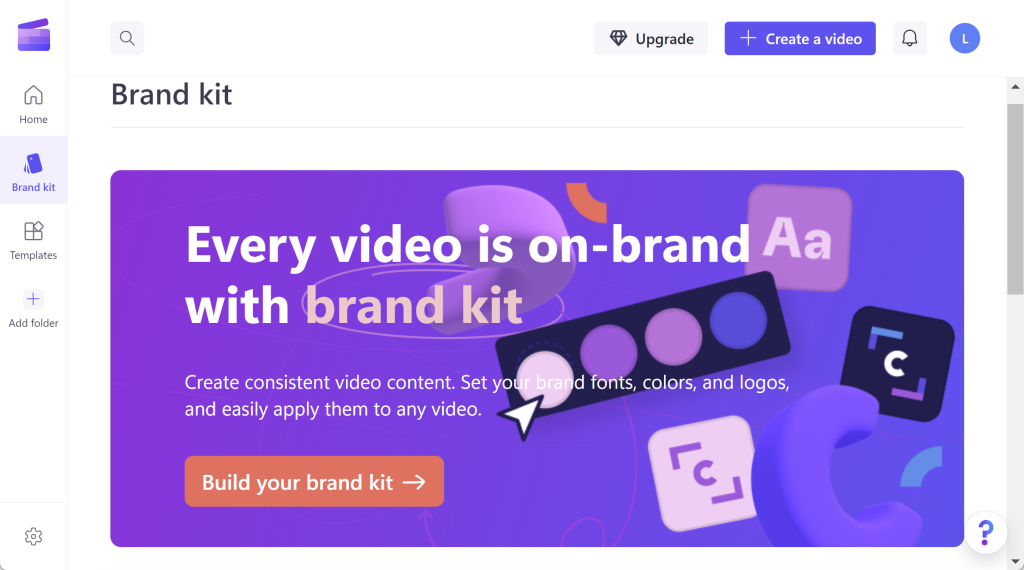 Stay Connected Effortlessly with MS Teams: Video, Audio & Text Messaging
We know not all video software is a walk in the park. We've all been there — patiently waiting for someone who's grappling with their chosen app, feeling that twinge of frustration.
In Windows 11, Microsoft has taken steps to make your video call experience as smooth as possible. Microsoft Teams is already preinstalled, giving you (and any of your clients using a Windows OS) a simple and ready click-to-call solution. If you're conducting client calls, your clients won't even need a Microsoft account to join in on the conversation. It's all about making things easy and accessible for everyone involved.
Windows 11 also features the ability to send SMS messages directly from your desktop through the Teams app to make your communications that much more efficient and streamlined.
Experience the Inclusive Power of Windows 11 Accessibility Features
Windows 11 embraces inclusivity with its new accessibility features. Designed to empower every individual to use their computer just the way they want, these features bring flexibility to people of all abilities.
Some of the newest accessibility features in Windows 11:
System-wide live captions: Live captions accompany your multimedia experiences, ensuring that those with hearing impairments don't miss out on a single moment.
Focus sessions: Stay productive and centered with the help of focus sessions. This feature allows you to create personalized work or study sessions, complete with designated break times. It's all about finding the balance and staying in the zone.
Voice access: Windows 11's voice access feature empowers you to navigate, command, and interact with your device using natural language.
More natural voices for Narrator: Windows' built-in screen reader, Narrator, now comes alive with a range of more natural voices. Immerse yourself in an immersive reading experience as Narrator brings text to life, making it easier than ever to absorb information.
Organize and Explore with Collections in Microsoft Edge
If you haven't explored Microsoft Edge, Windows' default browser, it's the perfect time to dive in and discover its hidden functions. One standout feature that deserves your attention is called "collections."
Collections help when your bookmarked favorites start resembling a chaotic mess. With just a simple click on the "plus" icon at the top of an Edge browser window a new way of organizing bookmarks opens up.
Creating a collection is a breeze. Just give it a name, and with a single click, you can add webpages that align with your chosen topic. The best part? You get a convenient preview of everything you've added, neatly organized and easily accessible whenever you need them.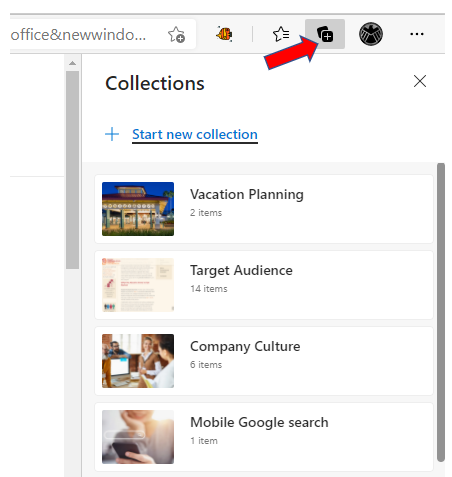 Stay Ahead of Online Threats with Microsoft Defender SmartScreen
Phishing attacks continue to be one of the most significant online security threats. These malicious tactics serve as gateways to various cyberattacks, ranging from ransomware to credential theft. The danger often lies in unsuspecting users unwittingly stumbling upon nefarious websites, unaware of the lurking malware until it's too late.
Windows 11 comes equipped with a vigilant guardian known as Microsoft Defender SmartScreen. This remarkable app acts as a shield if you don't have any cloud-based antivirus installed on your computer.
Microsoft Defender SmartScreen performs real-time checks on URLs, comparing them against a dynamic list of reported phishing sites. It's a proactive defense mechanism that keeps you one step ahead of potential dangers. If you try to open a potentially hazardous site, Microsoft Defender SmartScreen will promptly warn you, keeping you safe.
Want your own IT Team on your side?
We understand the importance of having a reliable and efficient IT infrastructure for small and medium-sized businesses (SMBs). As a leading managed IT services provider in Chicago, we are dedicated to assisting SMB clients with any computer issue or project, ensuring that they stay safe, efficient, and technologically on par with their competitors.
With Protek-IT as your trusted IT partner, you no longer have to worry about tackling complex IT challenges on your own. Our team of skilled professionals is equipped with the knowledge and expertise to address a wide range of computer issues, from troubleshooting hardware and software problems to optimizing network performance. 
By choosing Protek-IT as your IT partner, you gain access to a dedicated team that is committed to your success. We proactively monitor your systems, identify potential risks, and implement robust security measures to safeguard your valuable data.
Reach out to Protek-IT today to get a quote and discover how our comprehensive IT services can transform your business!