The beloved Chicago-based managed services provider (MSP), BluLin, was recently acquired by Protek-IT, another top MSP in Chicago.
What does this mean for you, our clients? Well, rest assured that you'll still be getting the same top-notch service you've come to expect, but now under the Protek-IT banner.
Protek-IT has made a name for itself in the industry as an innovative and reliable MSP, serving businesses and nonprofits across various verticals. They're known for their cutting-edge tech solutions and commitment to providing comprehensive IT services tailored to each business's unique needs.
BluLin, on the other hand, has been the go-to partner for reliable IT support, with a stellar reputation for exceptional customer service. By joining forces with Protek-IT, we're combining the strengths of both companies to offer an even more impressive array of IT solutions.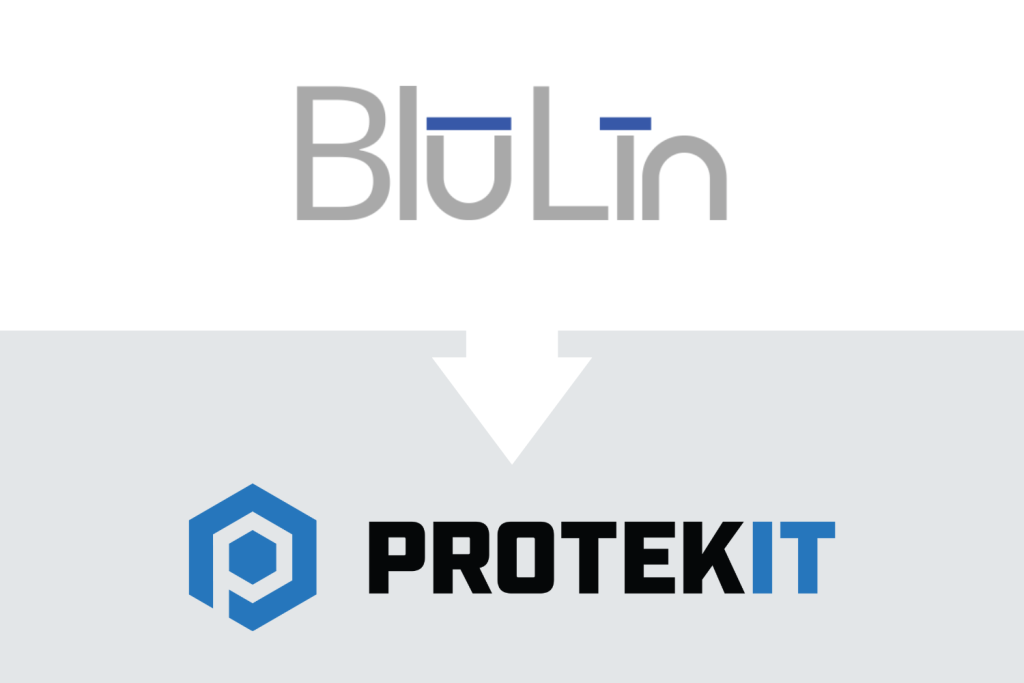 We know change can sometimes be a bit unsettling, but trust us when we say that this transition is all about bringing you an elevated experience. As BluLin evolves into Protek-IT, we'll be tapping into the best of both worlds to provide you with top-tier services, just like before.
Our goal remains the same: to be your trusted IT partner, delivering personalized attention, responsiveness, and technical expertise that you can count on. We're here to support you every step of the way.
Continuing A Customer-Centric Approach
At Protek-IT, we understand that technology is meant to serve people, not the other way around. That's why we place your needs at the core of everything we do. By combining BluLin's expertise with Protek-IT's wealth of knowledge, we'll continue to craft tailored IT strategies that align with your business goals.
Whether it's proactive network monitoring, cloud solutions, help desk support, or disaster recovery planning, we've got you covered. Our comprehensive suite of services is designed to future-proof your business and help you thrive in the ever-changing digital landscape.
Embracing the Future Together
Together, we're committed to empowering your business with agile, scalable, and secure IT environments. Our dedicated team of professionals is ready to provide transformative IT services that drive your success.
To all our BluLin clients, rest assured that the transition to Protek-IT isn't about starting from scratch. It's about building on the foundation of trust and expertise that you've come to rely on. We're excited about this opportunity to serve you even better and take your technology needs to new heights.
Change is in the air, but it's change for the better. With Protek-IT leading the way, your business is in safe and capable hands.
Stay tuned for more updates and get ready to experience the next level of IT solutions with Protek-IT by your side.